Welcome to Jupiter class! (Years 3 and 4)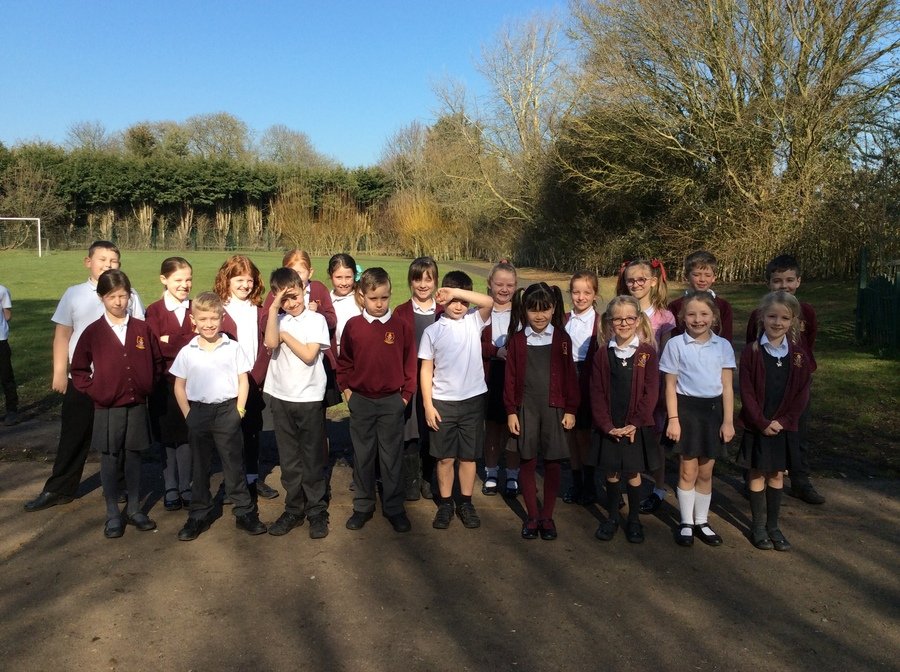 The class teacher in Jupiter is Mr Bettesworth and the TAs are Miss Thompson and Mrs McBride.
Learning in Years 3 and 4
Lessons taught in years three and four follow the National
Curriculum. The subjects within the National Curriculum are English,
Maths, Science, Computing, History, Geography, Art, Design
Technology (including Food), Music, Physical Education, PSHE and
R.E.
Year Three and Four children learn through a topic based creative
curriculum which enables them to make sense of their learning. It is
also important that the children start to take responsibility for their
learning. The children are encouraged to do this with problem solving
tasks and independent research.
Pupil Achievements
At Ridgewell Primary School we love to celebrate our children's achievements. Some of you might be aware that both Jocelyn Wix and Tula Benwell decided to do a sponsored silence to raise money for Red Nose Day, which they both very kindly donated to the schools total. It was such a kind and thoughtful act we contacted the local papers. The Haverhill Echo has published the article which is fantastic. Take a look at the picture below.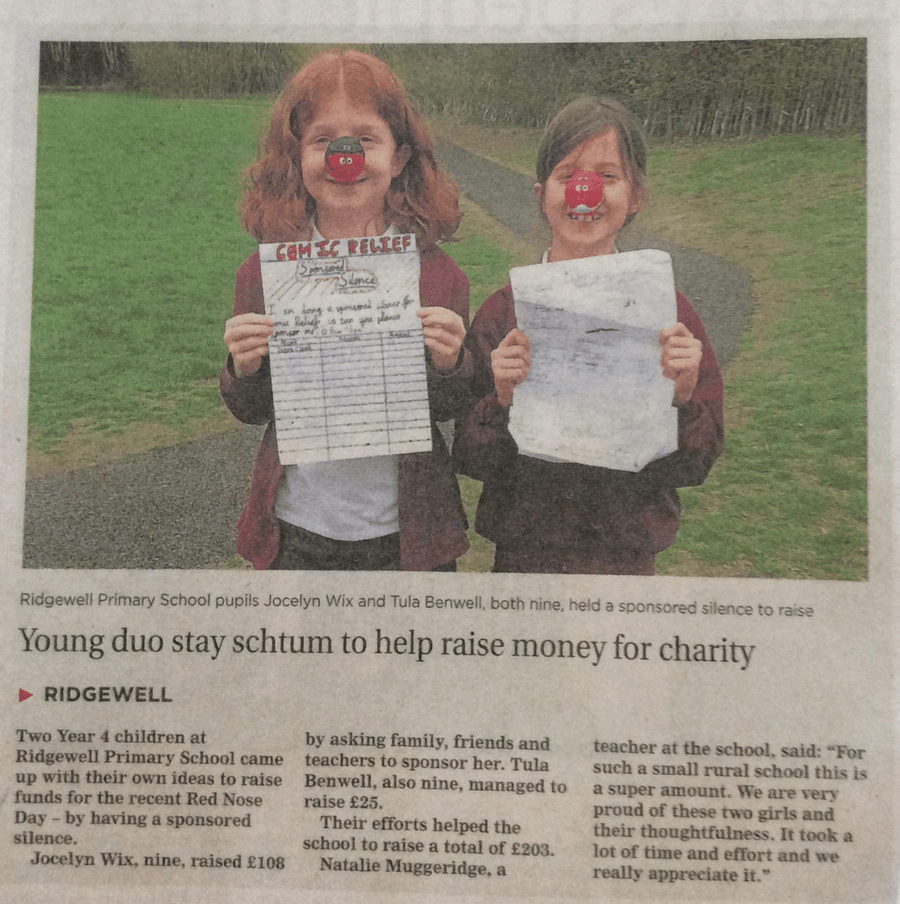 Annual Litter Pick
Jupiter class took part in the village's annual litter pick this week. They all done a fantastic job of keeping our school and the surrounding areas nice and tidy. Thank you to everyone.
Have a look at Jupiter's photos below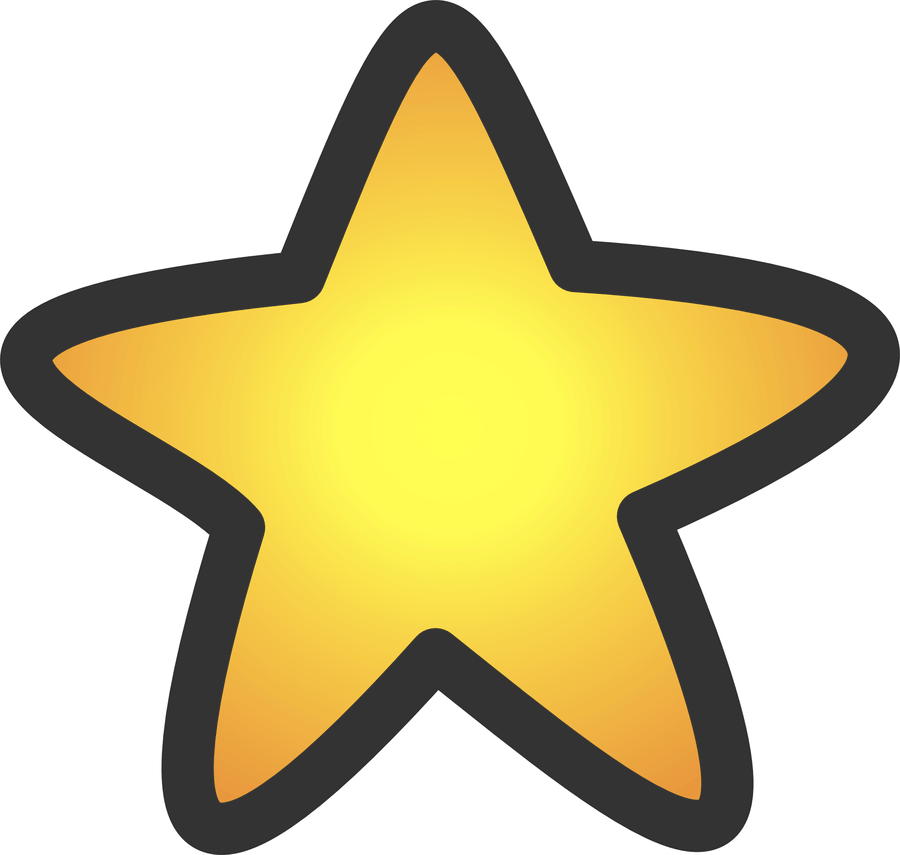 Our topics this year:
Autumn Term: Ancient Egyptians
Spring Term: Chocolate
Summer Term: A bug's life
This term's learning overview
Latest Jupiter Class Calendar Events
St Marks Residential

09

May

2019

8:40 am - 10 may, 3:15 pm