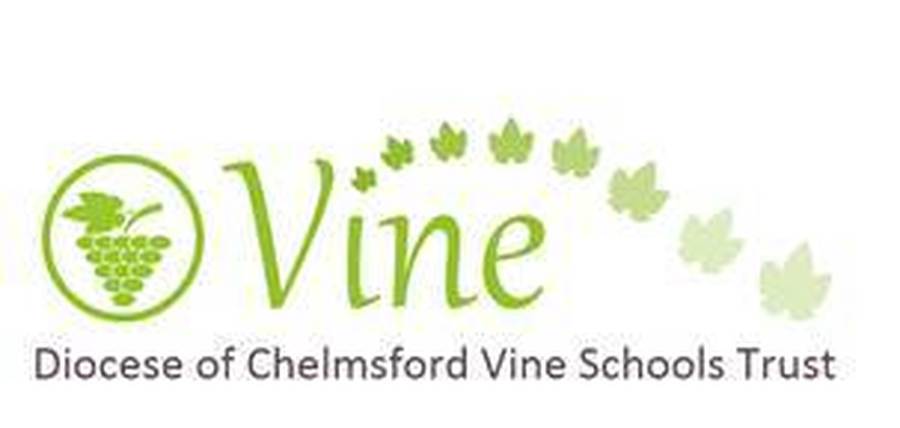 The Local Governing Body
Hover over the Governor tab to access more information.
The Local Governing Body of Ridgewell Primary School is made up of representatives from Parents, Diocese, Parishes and Staff. The governors meet regularly to discuss items such as school budget, health and safety in school, the school development plan and the curriculum. They agree on school policies and monitor school priorities. They work closely with the Executive Headteacher, Head of Schools and staff to ensure standards and achievement of all pupils is maintained.
GOVERNOR PEN PORTRAITS: September 2018
Canon Brian Vidler - (Chair) Vine Trust Appointed
Brian was appointed as a Governor in December 2015 and took over as Chair in September 2016. He has a range of experience in schools, as a teacher, deputy and head. Before retiring he was a Leading Information and Communication Technology Teacher in Essex as well as an independent Computers in Education Consultant, speaking at national conferences and exhibitions around the country.
Married with two children, both teachers, and three grandchildren Brian enjoys family gatherings, walking and reading. As a lifelong member of the Church his position as Deanery Lay Chair led to his appointment as a Lay Canon of Chelmsford Cathedral in 2015. Brian regularly leads collective worship in school.
Mrs Maureen Rigg – Vine Trust Appointed
Maureen lives with her husband in Ashen and is Church Warden for Ashen Church. They moved from Chelmsford nearly nine years ago having lived there for 35 years. They have two grown up sons.
Most of her working life has been in education. She worked as a Lecturer in Adult Education at Chelmer Institute Catering Department, for 15 years in a secondary school as a Senior Teaching Assistant and Deputy SENCo and for 10 years worked as a tutor and as a NVQ assessor for School Support Staff. The latter taking her into many primary and secondary schools.
Maureen has been a member of the Scout Association since she was 16 years old, and held many roles, as a Leader, Assistant County Commissioner for Cub Scouts and Adult Training. At the moment her role is as an Explorer Scout Leader looking after the training of Young Leaders and also is involved in some Adult Leader training. In her spare time Maureen likes cooking and gardening.
The Revd Canon Jonathan Lowe ACII CF - Ex-officio
Jonathan joined the Governing Body in 2013 and is the Vicar of the six villages of the Two Rivers Benefice, which comprises Steeple Bumpstead, Helions Bumpstead, Ridgewell, Ashen, Birdbrook and Sturmer. In addition to Parish ministry, Jonathan is also a serving Army Reserve Chaplain, currently with 254 (East of England) Medical Regiment. Additionally, he is Area Dean and a Canon of Chelmsford Cathedral.
Prior to entering ministerial training in 2008, he worked in the London Insurance Market in a variety of roles encompassing strategy, planning, finance, compliance, customer services and operations. He finished his City career as Managing Director of a Lloyd's Reinsurance Company.
Jonathan is married to Theresa and they have two wonderful daughters. Outside of work, he enjoys reading historical fiction, is a keen runner and a lifelong West Ham United supporter.
Mrs Linda Taylor – Executive Headteacher Ex-officio
Linda took up the post of Executive Headteacher in September 2016. She is also the Headteacher at Belchamp St Paul C of E Primary school and divides her time equally between the two schools.
Linda has over 30 years teaching experience in a number of different schools and roles, and as a classteacher has taught all age groups within the Primary age range. She is also an experienced SENCo and had a range of management roles before taking up the post of Headteacher at Belchamp.
Linda has four children, two girls and two boys, the youngest having just joined the Sixth Form at Hedingham School. When not being a Headteacher and chauffeur to her children Linda attempts to keep fit by doing the Park Run, walking and going to the gym.
Mrs Kirsty Stuart - Staff Appointed
Kirsty first began working at Ridgewell Primary School in 2010. She is originally from South Yorkshire where she taught in another Church school. She has recently become Head of School and also teaches in Saturn Class.
Kirsty enjoys teaching all areas of the curriculum, but especially Art and Forest School. She loves to paint and draw, read books and cycle (but not all at the same time.)
Kirsty is happiest when outside and loves to organise and plan school trips. Every two years she takes Y5/6 on a residential trip, camping on Mersea Island. Her love of camping started when she was young and spent many family holidays under canvas.
Mr Nigel Benwell - Parent Appointed
Nigel was elected to the governing body in March 2018 and lives in the village with his wife, Kim, and three of his daughters who attend Ridgewell School. Nigel is an officer in the British Army who has deployed on operations in Bosnia, Iraq and Afghanistan and served in various parts of the UK, Europe and the rest of the world. He currently works in Westminster planning the Army's strategic engagement and communications. Nigel brings a wealth of experience in education including the last three years educating the senior officers of the Canadian Forces in Toronto and previously commanding an Army training school in Hampshire. He is an operational planner and recently delivered the Government's Afghanistan flagship project, an Army Officer Academy in Kabul.
Nigel is a keen sportsman and is seen on Saturdays playing rugby for Haverhill RFC. An advocate of continuous professional development, he holds two Master of Arts degrees in Business and Defence Studies and professional qualifications in Project Management. Free time is spent with his family. His interests include skiing, political studies, military history, theatre and the Arts.
VACANCIES
We currently have a vacancy for a PCC representative.
If you are interested please speak to The Revd Canon Jonathan Lowe to learn more about the role and commitments involved.