Stay safe!
You're all doing really well - thank you for sharing your home learning with us!
Please take a look at our new Autumn school dinner menu - lots of delicious options to choose from.
Welcome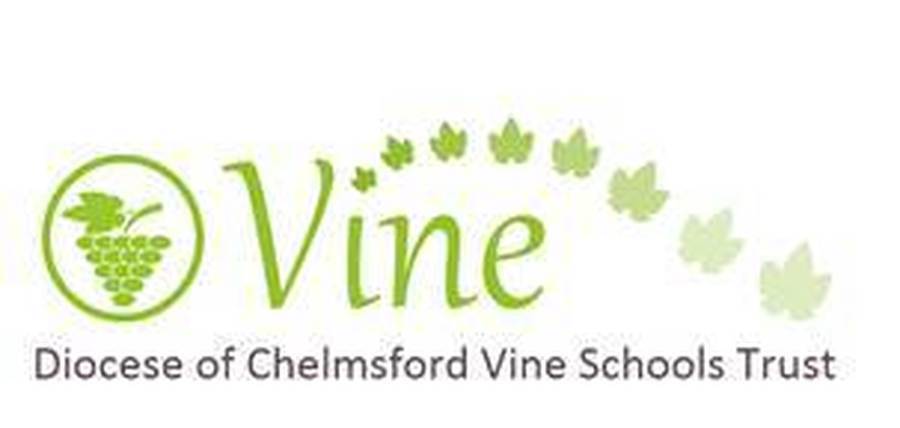 'Part of the Diocese of Chelmsford Vine Schools Trust'
We are very proud of our small school, many visitors comment on the happy feeling they get as they look around. As a Church school we believe strongly in Christian Values; our Core Values being wisdom, respect, hope and friendship. We regularly welcome members of the local clergy into our school, attend family services and celebrate special occasions in the Church of St Laurence which is right next door.
Our pupils consider themselves to be part of the 'Ridgewell Family', where everybody knows everyone else. Behaviour in our school is very good and the children clearly care for one another. Little Stars Pre-school functions on our site within our Early Years Unit. From 3 years old children are welcomed into our school. We are always proud of our results at the end of KS2.
We strongly value the partnership between home and school. We recognise that this support from home is vital for our children to achieve good results. Together we can ensure that all children achieve their full potential. We recognise that a child needs qualities and skills that cannot only be taught in a classroom. Our Forest school ethos is an integral part of our curriculum. Children are encouraged to be outside learning new skills, strengthening resilience and becoming familiar with the environment.
We encourage out future citizens to become involved with the local community through participating in the village fete each summer and taking part in the annual tidying up of the village. We join with villagers to remember local soldiers on November 11th each year at the war memorial on The Green. Our School Council has a very active role in our school, raising money for charities both global and closer to home.
We actively seek awards through enhanced provision and recently achieved Essex Healthy Schools status. We recognise that good health for life encompasses fitness, diet and emotional wellbeing. We are delighted to have won an Active Essex KS1 award and we have also received a Gold Award for our commitment to the development of sport from the School Games programme.
We have strong links with local secondary schools and participate in local sports tournaments and events. We encourage our children to join our after school clubs, they are very well attended and cater for a variety of children's interests.
Mrs Julie Sarti - Executive Head Teacher
Mrs Kirsty Stuart - Head of School
Notices
Our pre-school will be offering an hour-long lunch session after the Easter holidays to include a school dinner, pick up at 1pm and charged at £5 per session. Available Monday to Friday and bookable half-termly in advance.
Latest Ridgewell School Diary Dates Events
Children return to school

03

Sep

2020
Should you wish to contact the school office, Mrs Jones will be happy to help.
Please see contact details below.