Healthy Schools
We are really pleased to have been reaccredited with Healthy Schools Status.
This will be our third year as a healthy school!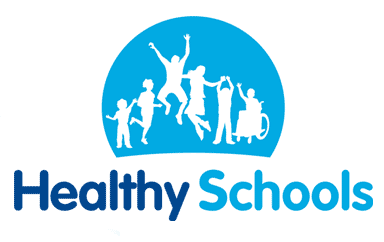 We try to promote health and wellbeing for all of our children and staff.
Our PSHE curriculum, after school clubs, school lunches, Forest School and PE lessons all contribute to the health of your child.
We will continue to make Healthy Schools a priority for 2019-20, including the continuation of our exciting multi-cultural days in which
the whole school will take part in a variety of activities. We will also be participating in three seasonal whole school country walks, so we can enjoy the beautiful
local environment around our lovely school.
__________________________________________________________________________________________
Growth Mindset BMX Workshop
The children had a wonderful opportunity when we were visited by Mike Mullen a professional BMX rider. We had a whole school assembly to talk about his journey to become a three times UK BMX Pro Halfpipe Champion. He spoke about resilience, confidence, flearning (learning from failure) and pushing your boundaries to try something new.
The children then got the opportunity to watch Mike perform some of his more challenging tricks, which included jumping over four members of staff!! Which lead into our KS2 children trying some tricks out themselves (please see pictures below).
Please see extract from his website - The workshops seek to boost children's confidence encouraging them to use the growth mindset messages from the assembly talk to complete a range of BMX trick challenges.
Outdoor Activities
What an amazing week at Ridgewell Prmary School. All the children have thoroughly enjoyed the sunshine and have taken advantages of all the play equipment available to them. A few of our older children have taken up the play leader role and have organised many games for the children. They have been tackling assault courses, skipping, hand ball, circle games, trim trail, daily mile track and also just enjoying our lovely field with their friends. Please see below pictures.
Ridgewell School Allotment
This year Jupiter class along with Mrs McBride have been working so hard to improve our school allotment. They had the hard task of clearing all the over grown plants and weeds first. Since then it has really thrived with a wide range of fruit, vegetables and plants growing. They have planted blackberries, marrow, strawberries, potatoes, tomatoes, runner beans, rhubarb, lettuce, onions, sweet peas and sunflowers. Some of the produce has been cooked in our school kitchen and the children have enjoyed rhubarb crumble, marrow stuffed with bolognaise and freshly picked lettuce. We have had a new addition turn up in our allotment this week thanks to Miss Gipson and earth Class. Take a look at the pictures to find out who.
Livewell News!
We had a lovely visit from Greg Tye who is from the Livewell Campaign, which we are taking part in as a further branch of our Healthy Schools initiative. He came to present Olivia and Eadlin with Livewell aprons as they were recognised as 'highly commended' for their entries in the Eatwell recipe competition. Congratulations!
Mrs Wright was also presented with £150 in Tesco vouchers to spend on cookery equipment for our school after recently attending 'Let's Get Cooking' training. She has already been putting her knowledge to good use during Saturn Class' Super Seasonal Food project week!
THE LIVEWELL CAMPAIGN
We are now officially a part of the Livewell Campaign.
The Livewell campaign is designed to engage communities, families and individuals with the aim of providing information about all that is on offer in Essex to improve health and wellbeing.
We have made the decision to take part in the Livewell child campaign for schools in Essex because the health and well-being of our children is paramount to our school and lays the foundation for children's development.
Research has shown that children who eat a good, healthy breakfast, take part in regular physical activity and have healthy food throughout the day tend to be more alert and ready to learn.
Click here https://www.livewellcampaign.co.uk/ for more information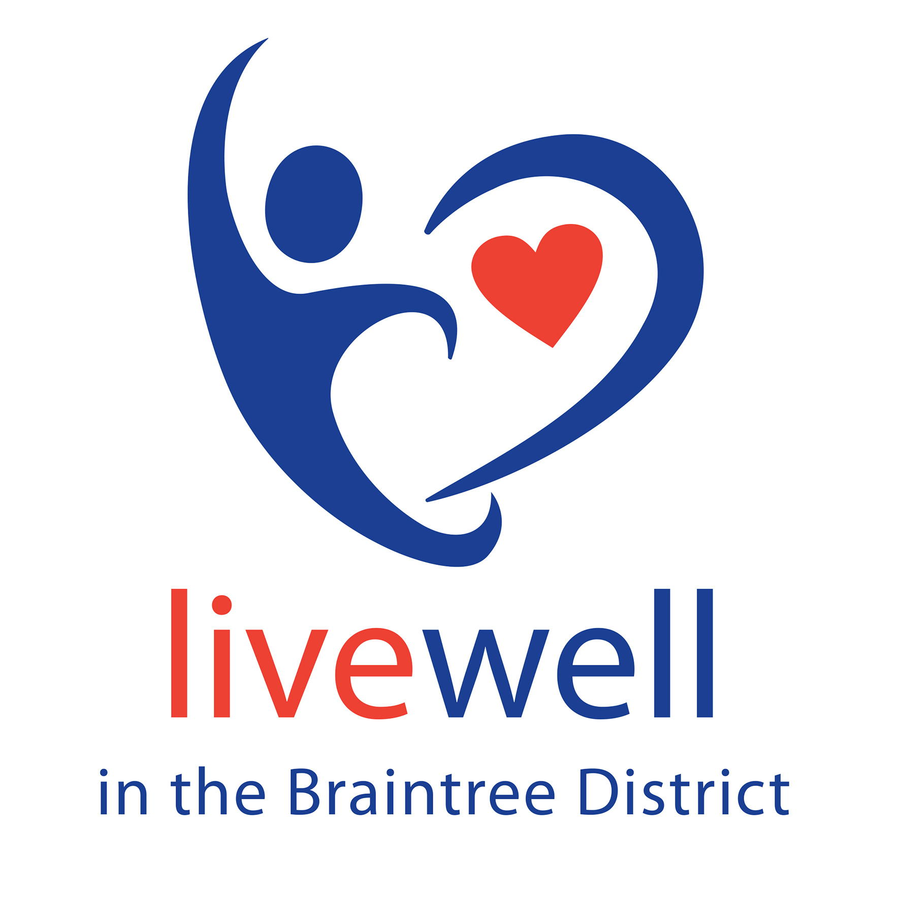 PSHE AFTERNOON
The whole school had an afternoon of PSHE lessons including road safety, healthy living, internet safety and first aid.
Earth and Mars class looked at road safety and healthy living. The afternoon consisted of lots of different activities such as playing bingo, board games and role play. The children looked at zebra and pelican crossings and practised crossing the road in the playground. They also learned how to stay healthy by exercising and looking at healthy food options.
Jupiter and Saturn looked at internet safety and first aid. They learnt how to deal with burns, choking, bleeding - including nose bleeds - and how to keep safe when using the internet.
Well done to all the children, they showed great interest and took part in all lessons. Have a look at the below pictures to see what they got up to.
PLAYLEADER TRAINING
Congratulations to our Year 6 pupils who have completed their Playleader Training Course. The playleaders will be around to help
on the playground at breaks and lunchtimes, organising play equipment and games.
WINTER WHOLE SCHOOL WALK
We have spent a lovely morning as a whole school on our Autumn walk. We enjoyed a 2 mile walk around our local area.
Everyone done a fantastic job and our younger children kept up with the rest of the school.
Take a look at the below photos.
Fresh air and physical activity that everyone can enjoy!
Remember to try and eat your five-a-day and mix up your colours!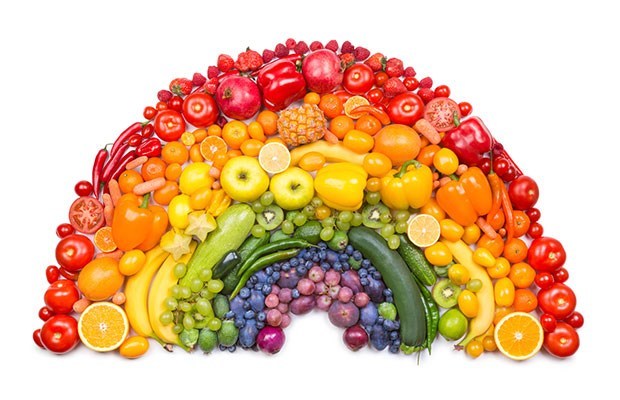 WEBLINKS!!
Some useful websites to visit.......
www.change4life.co.uk
www.nhs.uk/livewell